---
Sunday, April 30 at 9pm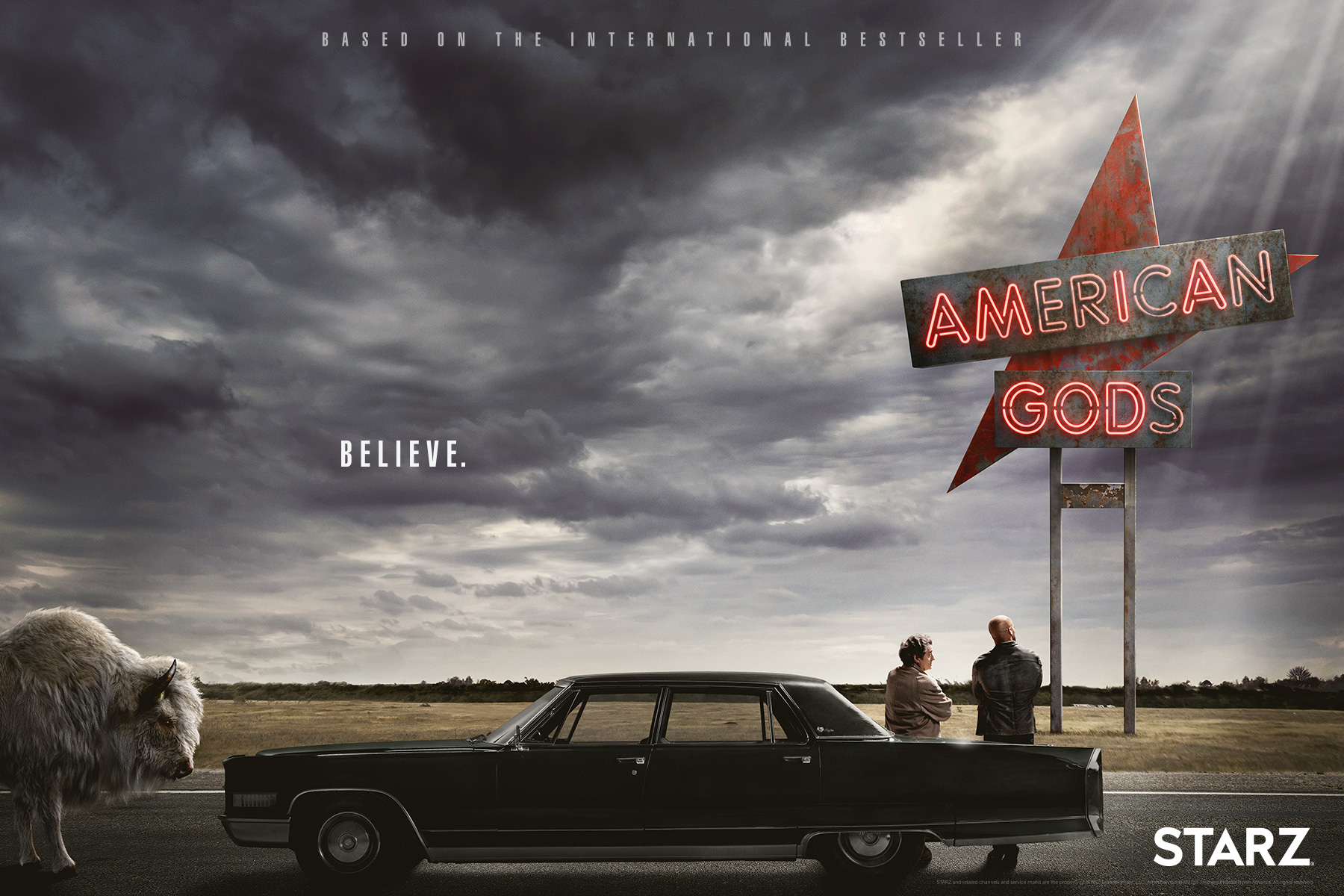 http://deadline.com/2017/02/american-go ... 201955368/
---
---
Shame on me for having not read the novel yet. But this series looks right up my alley. I'll have to wait for DVD as I don't have Starz.
"The food is good, the wine is excellent, the staff timely. All that is lacking is your company." -
EQ2 Raven Mythic FAQ
"Let me tell you something. Don't. Don't let them promote you. Don't let them transfer you, don't let them do anything that takes you off the bridge of that ship, because while you're there, you can make a difference."
- Kirk to Picard, Star Trek Generations
---
Saw the first episode.

Oh, fuck yes!
---
A few episodes in, and I feel they really captured the spirit of the book well. Excellent casting, well written scripts, and it shows that Gaiman himself was involved. It is certainly a very mature show, they don't shy away from blood or sex when it fits.

My only criticisms are with artistic choices. I would have filmed certain scenes a little differently, or chosen different music. I'm not complaining - the show has a style that is consistent and works pretty well - just saying that if I was directing my style would have been slightly different.

The hardest part about the show is waiting a week for the next episode!
---
Haven't read it. Started watching from a mix of boredom and curiosity.

Binge watched the first 4 episodes. I'll stay for the finish, even though the plot is fairly easy to figure so far.
---
Season 1 is over, it was short at only 8 episodes... but what a ride it was! It doesn't just adapt the book, it expands on it. The book is told almost entirely from Shadow's point of view, the series takes lots of moments to show us things from other points of view. The Adventures of Dead WIfe & the Leprechaun was a highlight (you'll see).

It's not a perfect show, there were moments I laughed at scenes that were not meant to be funny. But overall it's a pretty high quality production.

The season finale does deviate from the book significantly, but I think it works. It certainly sets things up for a very interesting beginning to season 2.
Last edited by
Tregarde
on 06/30/17, edited 1 time in total.
---
I sincerely enjoyed this series. I'd read the book as well and it's one of my favorites but I have to save I've loved all the parts that deviated from the original story or added to it. The bit with Vulcan may have been a little over the top though.

The one thing I wasn't sold on at first was their portrayal of Mr. Nancy, but I read an interview with Orlando Jones explaining where he was coming from with that and I've come around on that point. I'm eagerly anticipating the next season, but the relatively slow pace of covering the book events has me a little worried so far. Assuming they cover all of the stuff that was in the book, this story could drag on longer than the series' hype lasts. That said, I can see some stuff that would easily be cut from the novel (the entire Lakeside section, really) and replaced or covered in other ways.

I'm hyped for The House on the Rock next season, more Mr. Nancy and more Gillian Anderson cosplay. Also interested to see how (or if) they work in the Black Hats, since Mr. World and Mr. Wood are extremely different than their counterparts in the book.
---
---