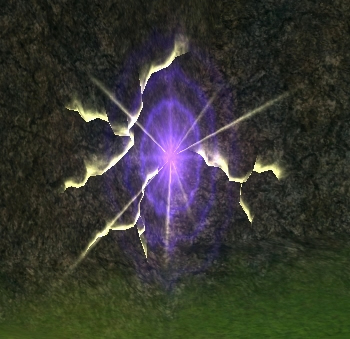 Eighteen years ago, adventurers first set foot in Norrath in the original EverQuest. Every year around the time of that auspicious anniversary, Chronomancers appear in the Norrath of EverQuest II, opening Chronoportals that allow brave souls to travel back in time to fight famous foes, such as Fippy Darkpaw and Terrorantula! There are eight Portals to the Past for you to seek: Q
eynos Hills, Plains of Karana, Qeynos Ruins, Steamfont, Nagafen's Lair, Southern Desert of Ro, Ocean of Tears,
and
Guk
. And remember, Tazstra K'Rzheett waits in the Commonlands with a special quest as well.
The Chronoportals will appear on
Thursday, March 16, 2017
. But do not delay! These events will only be available through
Thursday, March 23, 2016
(though the Merchants will hang about for another week, until March 30).
NEW IN 2017:

The Chronoportal merchants, Erben and Distun Delki, are now selling five new items!
Sands of Time Hourglass
Ancient Melodic Gnomophone
View of Old Qeynos (painting)
Karnor's Entrance (painting)
View of the Temple (painting)
Venture to the portals and celebrate this limited-time journey to the past!
http://eq2.wikia.com/wiki/Chronoportal_Phenomenon
EQ2wikia wrote:The EQII Team created this fun event in honor of EverQuest's anniversary. Although the lore doesn't exactly fit the current story of EQII, they decided to make it extra enjoyable for those who were around for the first iteration of Norrath (EQ1).

Adventurers who take part in this journey through time will find some silly nods to EQ and moments of nostalgia as we reminisce about our heritage.

Check your mail for an announcement of this event on Live servers. The event lore, sent via an in-game mail can be found at the end of this page if you accidentally delete the in-game version of the announcement.